JUNETEENTH CELEBRATED THROUGH
​A JURIED FINE ARTS EXHIBITION AT THE FORT WORTH COMMUNITY ARTS CENTER
Juneteenth Fine Art Celebration Focus
---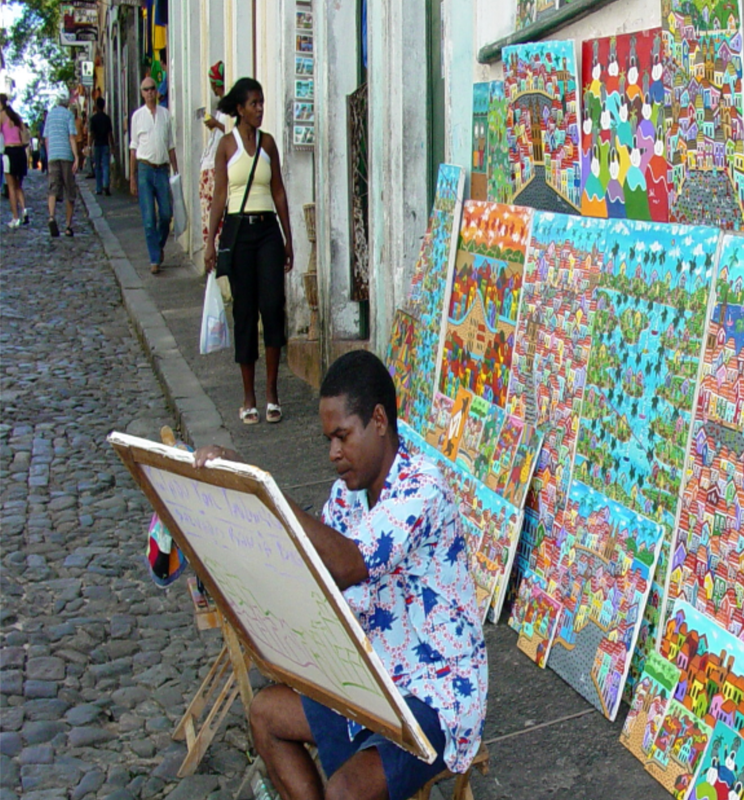 YOUTH WINNERS
Best of Show - DeMarquise Turner
1st Place Yuxin He
2nd Place Zoey Flink
3rd Place Miriam Gonzalez
Honorable Mention
​Qiong Zhan
Brandyn Harris
Ezra Banks
Kaylie Pacheco
Corey Pope
De'Zire McCluster Anderson
Courtney Pope
​Sarah Rogers


Indomitable people know, learn from, celebrate and preserve their history. - The Sankoffer
FINE ARTS VENUE

A partnership of Texas Home Schools Texas ISD's, Unity Unlimited Inc, The Fort Worth Community Art Center. and Stepping Into Destiny Artists Guild

​​
Get Your Curator's Catalogue of the 12 Freedoms Gained Juried Exhibition for 2021

---
Scholar's LESSON 1
---
Theme
The 5 W's and 2 H's of
​Monday June 19, 1865



Presented 2021 by Ms. Tanya Tichenor Starks Lifetime educator, artist, curator and Air Force veteran.

Activities/Exercise
for
​LESSON 1

1.

Authors and singers of song: If One Is Chained

2.

3.

4.

Think mathematically

Research and CALCULATE the approximate percentage of African slaves in Texas. in 1865​

5.

Research and study award winning 12 Freedom Gained youth artists from past exhibitions

6.
---
Scholar's LESSON 2
---
Lesson 2 Presentation

Ms. Starks Discusses the 12 Freedoms Gained

Activities / Exercises

The Learner will be afforded the opportunity of learning and thinking on these levels

Application

Analysis

Synthesis

Evaluation

Categorize the freedoms

Important to a Person

Important to a Nation

Important to Me

Important to a Family

Choose one the freedoms

Create a sketch, painting, sculptor, video, photo or graphic design of a person, place, item or concept that celebrates the freedom gained.
ADVANCED INSPIRATIONS
Learn what happened around America, our nation in the year 1865 through a readers' theater and a book. Suitable for middle & high school and adult community.

Learners are invited to
1. Read
2. Be inspired and
3. Create visual art

Read about the dramatic timeline of some events in the year 1865 the last year of the civil war. Visualize events of the year freedom came to America. The year when America really began to manifest it's soar as the land of the free.
There are two resources available, the Readers' Theater and a book.


EARLY CHILDHOOD - 2ND GRADE
​ART INSPIRATIONS
Learn about What It Means To Be Free
​ from local author & activist Opal Lee


Our Distinguished Jurors

Demetrius Cotton, Dianne Giles, Vonnie Kohn, Cynthia Lee, William Ross McCourtie and Tanya Starks
Indomitable people know, learn from, celebrate and preserve their history. - The Sankoffer





​

Lead Curator

Tanya Tichenor Starks




curator@12freedoms.com

Curators
Angela James
​Tanya Starks 678.755.9830Cynthia Lee

Address

​​Unity Unlimited, Inc.
P.O. Box 11793
Fort Worth, TX 76110
JUNETEENTH TRADITIONS IN FORT WORTH, TEXAS

​featuring the Sankoffer & Stop6 John
---
---
Key Links